M&J Upholstery & Furniture Service

fixitmj@gmail.com  843-492-6429

M&J Upholstery & Furniture Service Gallery


Please contact us with your specific requests, and we will prepare a free estimate.

Or for more information,    

Call:843-492-6429  

Fax: 843-808-0843

Or send inquiries to:

1403 Arbor Rd.

Loris, SC 29569

We also do repairs on Recliner Chair Mechanism Parts. This is a recent job we did in Calabash, Nc....

  This is some of M&J's earliest work starting in the mid 80's, 90's, and continues to this day. We have many happy and satisfied customers that love our prices and our attention

to detail.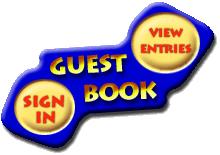 We work with lots of different kinds of furniture, and

have fabric samples that will help you meet your creative

needs. For years M&J has been doing this in Baltimore,

Virginia, and Washington DC. Now we are working our 

magic in Myrtle Beach!

Please feel free to check back with us!  we have funiture we are working on right now and will update with new pictures later.  Thanks for looking!

From the smallest to the largest job we got you covered with M&J!

  At first look It's hard to see what kind of a repair we did on this leather sofa!, but take a closer look at the sofa arms and you will notice the difference in the spacing at the top of the cushion to the bottom of the sofa arm.

 On this sofa we rebuilt the frame and springs to give the sofa a 4" lift, we also added new foam to the cushions for more support. And a custom made cushion for the back of the sofa which you can see in the finish photo. Thanks for looking!!