M&J Upholstery & Furniture Service

fixitmj@gmail.com  843-492-6429

Interested in learning more about us?


About M&J Upholstery & Furniture Service

Mark Carnaggio founded M&J Upholstery & Furniture Repair over 20 years ago in Baltimore,MD. (Now in Myrtle Beach Sc)

Mark received his training at a local Vo-Tech specializing in upholstery and furniture repair. He then went on to work in the upholstery business with a small family owned company. Many recognized Mark's talent and his customer base increased daily.

Mark's dream came true when he opened his own business, M&J Upholstery & Furniture repair in 1991. These opportunities lead to many sub-contracts with furniture manufactures and retailers.

M & J Upholstery & Furniture is Pre-Authorized to make repairs for varoius vendors that receive reports of damage upon delivery. We also have an upholstery shop for a variety of reupholstery work for interior designers and household customers.

M & J Upholstery & Furniture is know for attention to detail, talented craftmanship and thousands of satisfied customers.

......just a few samples of our work

Customer Review:

Love both wing chairs and the service is excellent  very pleased with you and your Company. 

Thanks Jane Pitman

Mark Carnaggio

Jim Swope

1403 Arbor Rd.

Loris, Sc 29569

fixitmj@gmail.com

Call:843-492-6429

Fax:843-808-0843

M&J Upholstery & Furniture Service

"Email a picture of your furniture for a free quote"

Contact M&J Upholstery & Furniture Service

At M&J Upholstery & Furniture Service, our attentive staff is available Monday through Saturday to answer all of your questions and make sure you are 100% satisfied.

"As a claims processor for a manufacturing company, I have worked with M&J Upholstery for 9 years. Mark is very experienced with all furniture repairs and consumer friendly within a reasonable cost. I would highly recommend his company." 

FROM A CUSTOMER REPRESENTATIVE 

AT ROWE FURNITURE

"Mark is an absolute genius in the field of upholstery repair, break down and re-covering. We worked together for 5 years and his professionalism always exceeded our expectations resulting in very satisfied customers. He does what everyone loves…makes problems go away! "

Cass Key- Interior Designer, Urban Country Designs, Bethesda , MD

Preston Key – Vice President,N-Route.LLC delivery service, Germantown , MD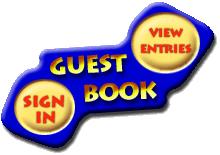 click on the purple dot to get directions!

We are by appointment only.