M&J Upholstery & Furniture Service

fixitmj@gmail.com  843-492-6429

We wanted to let you know that we offer the best services in Myrtle Beach. Mark has been doing upholstery, re-upholstery, touch up, and furniture repair service of all kinds for close to 30 years. He has the experience and the know how that you are looking for when you want the job done right. We enjoy working together and love what we do so we want to make sure you're happy with the finished product. And with reasonable pricing. Call and chat with us or leave us a message so we can get back you about your furniture needs.​ 


M&J Upholstery & Furniture Service, Inc. ®  1403 Arbor Rd. Loris, SC 29569

Friendly service and professional results!

Custom Upholstery

Re-Upholstery & Furniture Repair

Sleeper Sofa Mechanism

Mechanism & Recliner Repair

Wood Repair & Touch Up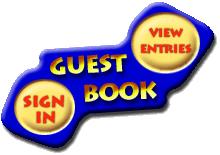 Make your old furniture look new again!

Thanks for checking us out

We are located at:

1403 Arbor Rd.

Loris, SC 29569

You can also Email us a picture of your furniture for free quote:

843-492-6429         fixitmj@gmail.com

 We are by Appointment only, please give us at: 843-492-6429 for any of your furniture needs, Click on the chair below for directions to us:

 We also offer foam cushion replacement for seating and back cushion re-stuffing. If your furniture feels saggy or If you are having problems getting out of your chair or sofa, it's time to replace your cushions.  

FOAM REPLACEMENT AND STUFFING

 Like anything foam wears out over time just adding padding or stuffing really will not help. It needs to be replaced.  

 You can pick your foam density.

Soft, Medium, and Firm

Depending on what you are using it for most people pick medium. For example, if you are doing dinning room chairs i would use firm. 

OPTION 1: We remove and re-shred existing stuffing also adding more stuffing for a fuller look.

OPTION 2: We replace existing stuffing with a soft center foam insert and a thick dacron wrap.

(option 2 is more of a permanent fix.)

843-492-6429         fixitmj@gmail.com